Edificio Cavendes. Piso 5. Oficina 502
Ave. Francisco de Miranda. Los Palos Grandes
Caracas
Telf. (58) (212) 286-1605 / 286-7605
Fax. (58) (212) 286-2504
Adrian & Adrian is a Venezuelan law firm, founded in 1925 by Mariano Adrián Castro, with a tradition of four generation lawyers. Currently it is headed by Tamara Adrian, lawyer, doctor in Law, law Professor and alternate congresswoman. The firm specializes in foreign investments, commercial law, banking law, antitrust, insurances law, capital markets, oil and gas law, administrative law and litigation. Its offices are located in Caracas.
Adrián & Adrián es una firma de abogados venezolana, fundada en 1925 por Mariano Adrián Castro, con una tradición de cuatro generaciones de abogados. Actualmente es dirigida por Tamara Adrian, abogada, doctora en Derecho, Profesora Universitaria y Diputada Suplente a la Asamblea Nacional. La firma se especializa en inversiones extranjeras, derecho comercial, derecho bancario, libre competencia, derecho de seguros, mercados de capitales, derecho petrolero y del gas, derecho administrativo y litigio. Sus oficinas están situadas en Caracas.
Finding and working with a lawyer can be a daunting task. However, there are many situations that arise that require sound legal advice and representation.

Here at our firm, we strive to make your experience a positive one. We are a full-service firm with many experienced attorneys who specialize in a variety of areas. We are here to help you with a wide range of legal needs.

We've included information on this site about our firm's history, our lawyers, and our fees. We look forward to working with you.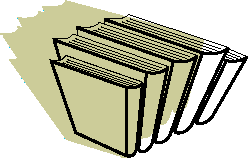 Adrían & Adrián Abogados Consultores
Caracas Venezuela
Edificio Cavendes. Piso 5. Oficina 502
Ave. Francisco de Miranda. Los Palos Grandes
Caracas
Telf. (58) (212) 286-1605 / 286-7605
Fax. (58) (212) 286-2504